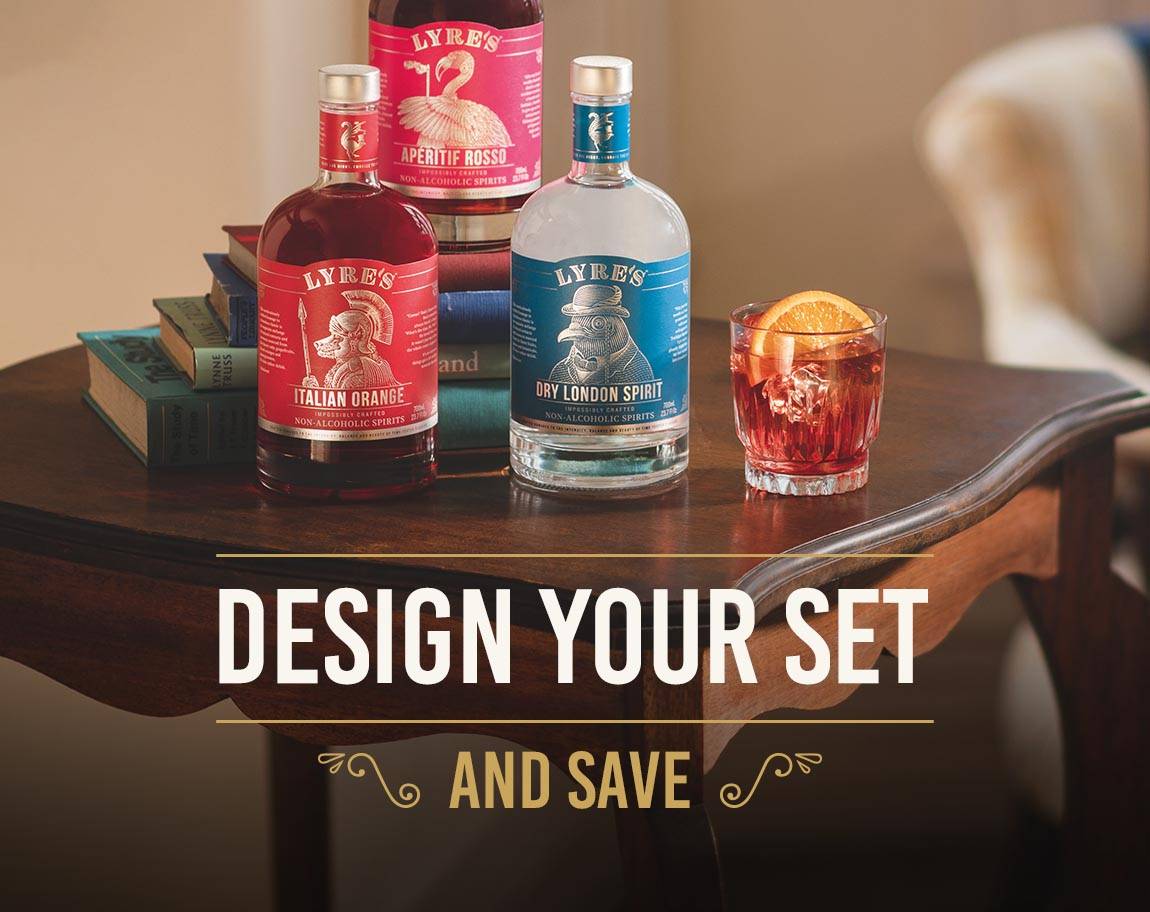 ---
We're offering you exclusive access to create your Ultimate Set.
All you have to do is add any 3 of your favourite single 700mL bottles to your basket, pop in the code below at checkout & save 10%!*
---
Everything you need to make classic concoctions.
Cane-centric cocktails, minus the giggle-juice.
Dazzle your loved ones with something delighful.
Whether sweet, sour or bitter, these chic concoctions are delicious, easy non-alcoholic drinks for various occasions.
If you are needing extra assistance to make your drinks, you can book in a free 15 minute private zoom lesson with our brand ambassador to help you learn to how to use our range.
What's your drink of choice?
A Negroni. Sbagliato. With Prosecco in it.
Oh, stunning.
The Italian riviera meets Baja California with this daisy of a drink. Notes of chamomile and pine unite with elements of rhubarb and licorice.
The Italian Highball is an effervescence sensation. Combining the bubbles of tonic and soda to bring to life the Lyre's Italian Spritz.

---
*Offer available until stated otherwise. Lyre's reserves the right to cancel offer at any time. Discount applies to individual 700ml bottles only and is not available on online gift vouchers, all gift sets/bundles or sale items. Promo is one-time use and cannot be combined with other offers. Lyre's general promo code terms and conditions apply. Promo code required to be entered at checkout (as advertised)
---