MEET YOUR VIRTUAL BARTENDERS ANYWHERE, ANYTIME!
Now more than ever, Lyre's makes it easier to lovingly craft the perfect no or low alcoholic cocktail. From Amazon Alexa helping you create a perfect tipple to our Virtual Bartender in AR and gift finder tools, non-alcoholic options are available to you anywhere, anytime. Make it a Lyre's today using any of our online services below to make your drink your way.
---
We're in cahoots with Amazon to give you real-time, white-glove bar service for when you're in the mood for a sophisticated serve from the comfort of your home.
Simply ask, "Alexa, show me how to make a non-alcoholic cocktail."
---
Your virtual bartender is here and available now through our unique Augmented Reality (AR) technology.
To access Lyre's Impossible Bar, simply scan the QR code found on select bottle neck labels of Lyre's Non-Alcoholic or visit www.lyresimpossiblebar.com on your mobile. The experience is also shareable through social media. Available in English.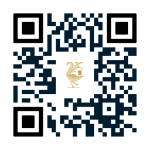 ---
Download myyapp now for exclusive access to Lyre's promotions at selected venues near you. Keep your eyes peeled!
*Available in Australia only. Coming soon to the US and UK.
TIPPLES FOR EVERY OCCASION
---
Hosting a soirée? Let us do the work for you.
We'll help you curate the perfect tipple for your event and ensure enough giggle juice for all!
---
Give the gift of liquid magic.
Tell us a thing or two about your recipient in a few clicks, and we'll put you in their good books.

STAY SPIRITED. MAKE IT A LYRE'S.